USLOGOWORKS CUSTOM CAP OPTIONS
---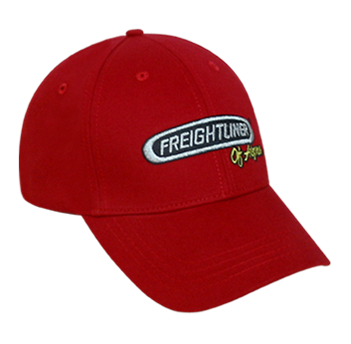 Cap prices start at:
$6.80 each for 72 pcs.
$5.95 each for 144 pcs.
Call for pricing over 288 pcs.
CUSTOM EMBROIDERY OPTIONS
---
Because our caps are embroidered before they are assembled, there is no limit to where you can have embroidery!
(Standard direct embroidery locations shown here)
Custom Velcro Patches for $1.50 each or Direct Embroidery
SANDWICH TEXT
---
Woven sandwich text is a great way to customize a cap. This is usually done for text or simple designs like the American flag because of the space limitations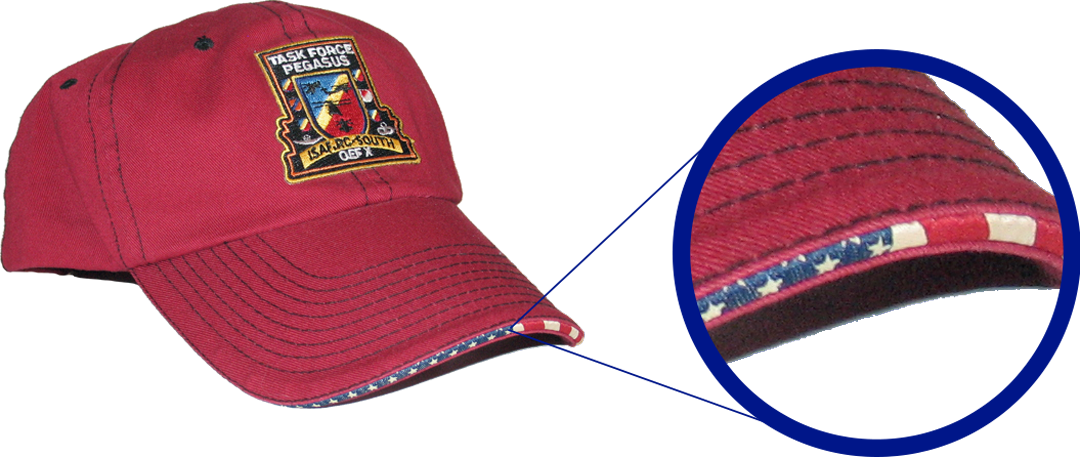 $1.50 each for 72 pcs.
$1.00 each for 144 pcs.
Call for pricing over 288 pcs.
Blank Sandwich Fabric is free
SEAM TEXT
---
We offer a low 144-piece minimum on interior piping text. Our interior piping text is woven, not printed, therefore both the text and background can be done in any PMS matching color. This is an excellent way to further enhance your branding.
Woven Interior Tape: $1.80/144 pcs. min.
Printed Interior Tape: $.80/144 pcs. min.
WOVEN TAGS
---
Woven Tags can be placed just about anywhere. They're a creative way to decorate your hat, and they allow for extra fine detail.
PRIVATE LABELS
---
We offer a private label program to promote your brand. Your good name and our quality products will definitely generate more business for you.
PROFILE & STRUCTURE
---
We offer 3 profile options:
LOW
MEDIUM
HIGH
Our standard caps are low profile so please let us know if you prefer low or high profile caps
For structure we offer 4 options: unstructured, lightly structured and heavy structured caps. Lightly-strucutred caps are lined with thin fabric behind the front panels to help the cap maintain its shape while having a nicer and softer look than structured caps, which are reinforced with stiff buckram. Unstructured caps are the most popular choice.
Lightly Structured: add 10¢ each
Heavy Structured: add 40¢ each
FASTENERS
---
PLASTIC SNAP
VELCRO
FLEX VELCRO
D-RING
BRASS BUCKLE
D-Ring Closures: add 20¢ each
Brass Buckles: add 40¢ each
Stretch Fit: add $1.25 each
* Leather straps are also available for an upcharge.
FABRICS
---
Cotton Twill
Stretch Fabric
Trucker Mesh
Sport Mesh
Cooltech: 100% Polyester Micromesh
Beanies:
100% Acrylic, Double Layered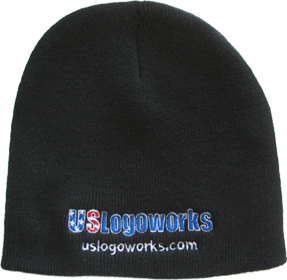 100% Poly, Double Layered
Trucker Mesh Colors
Sport Mesh Fabric Colors
Custom colors are also available. Call us for more information.
MORE CUSTOM OPTIONS!
---
More options include things like having a button on top or not and bill text. With so many options available, the possibilities are endless. CONTACT US today for all the ways to design your custom cap!